Services
We're here to help you in
London Marylebone
London Mayfair
London City
London Victoria
Colchester Essex
Our dedicated team can deliver a wide range of services to help you and your loved ones.
We can assist you with the legalisation of your documents, whether by way of Apostille, Consular Legalisation or a combination of Legalisation at the Foreign, Commonwealth & Development Office and further stamping at the relevant consulate.
Consular legalisation is required only when documents are going to be used in a country which has not signed the Hague Convention of 5th October 1961. For those countries that have signed The Hague Convention the only form of legalisation required is the Apostille.
When our services may be required:
To certify documents and information that will be used in foreign countries;
To legalise certain corporate or private documents;
To translate documents for use abroad;
If you deal with business overseas;
We're here to help you navigate
Notable Notaries specialise in Notarial services, Apostille, Consular legalisation and certified translations. Whether private or corporate documents, our team will be delighted to assist you with having your documents certified by our Notaries Public. Their signatures and official seals confirm the authenticity of the documents which provides international recognition.
Notarial services
~
Corporate or private documents notarised by our Notaries Public; deeds, agreements, powers of attorney, copy passports, diploma degrees, marriage and birth certificates, affidavits and declarations.
Legalisation services
~
Legalisation at the Foreign, Commonwealth and Development Office by means of an apostille, as well as Embassies, Consulates and High Commissions in London submitted with professional courier service.
Translation services
~
We provide Professional certified translations of business, accounting, legal and professional corporate or private documents from English to any foreign languages and vice versa. The languages we cover include, but not limited to Italian, Spanish, Greek, Polish, German, French, Romanian, Portuguese, Arabic, Chinese.
Shipping services
~
We review, pre-clear, notarise and register ship mortgages, discharge, transfer of mortgages, bills of sale, declarations of ownership and appointment of authorised officers at ship registries.
Corporate services
~
We can arrange corporate documents to be notarised or any other document that the director(s) or representative of the Company needs to sign. We can arrange a meeting at one of our offices in central London or one of our notaries can attend your premises for your convenience with our mobile notary service in London and beyond.
Process agent
~
As a process agent (agent for service of process, registered agent) we are able act as an independent party upon whom documents, notices, court and arbitration proceedings may be served on behalf of our client.
Frequently Asked Questions
What is a notary?
In England and Wales, notaries public are normally qualified lawyers who undergo rigorous background checks to ascertain their good character, to ensure that their certifications can be relied upon throughout the world. On admission to the profession, all notaries swear an oath that they will not attest any document which has 'fraud or violence', so that the genuineness and authenticity of documents certified by English and Welsh notaries is trusted worldwide.
English and Welsh notaries are specifically trained to oversee the proper execution of documents for use abroad, particularly for compliance with the formality requirements of deeds, sworn statements such as affidavits, statutory declarations and other documents such as powers of attorney, so that these may be accepted for use abroad.
All notaries in England and Wales are also commissioners for oaths, which means they can administer affidavits (oaths sworn on a holy book or affirmed) and statutory declarations, and Notaries in England and Wales are regulated through the Faculty Office of the Archbishop of Canterbury.
English and Welsh notaries can also be solicitors or barristers, but they do not need to be dual-qualified in this way (whereas all Scottish-qualified solicitors are also notaries).
All of our notaries are qualified to practise throughout England and Wales competent in several foreign languages, so that they can issue certification directly in Italian, Greek, Spanish, Romanian, German, Polish and French, which can save you translation costs.
Do I need a notary?
With the exception of affidavits sworn on oath or affirmed and statutory declarations, notaries in England and Wales are almost exclusively needed where a document has been drafted by a civil law lawyer or notary, and the English notary needs to certify the identity of the signatories and the valid execution of the document in full compliance with the local and foreign formalities (e.g. initialling on every page for France, full signature on every page in the notary's presence for Greece, legible signatures for Italy).
If you have been sent a document by your lawyer who is based outside of the UK or advising on a transaction taking place outside of the UK, ask your adviser if you need a local English/Welsh notary to certify your documents.
How do I find a notary near me?
All of our notaries are qualified to practise in all of England and Wales.
We see clients in our offices in the West End, Marylebone, Mayfair, Westminster Victoria and the City of London but can also attend your offices or your residential address to meet you if this is more convenient. Our fees for meeting clients externally are calculated based on the travel time and assuming that the meeting will not last longer than 30 minutes, and start at £130 per hour including travel to and from the appointment from our office, as well as travel costs.
What is an apostille?
An apostille is a sticker affixed to the underside of the notarial certificate, sealed and signed by an officer of the FCDO, which confirms the Notary's seal, signature and current practising status of the Notary and validates the document to be used abroad pursuant to the 1961 Hague Convention.
To have the document apostilled, we need to first take it to the UK Foreign, Commonwealth & Development Office (FCDO), which is the only institution in the UK which can issue and affix the apostille. The FCDO can only affix an apostille to a document bearing the original wet-ink signature, stamp or seal of a professional on their register of signatures–most notaries public and officials at HMRC, the General Registry Office and Companies House have their signatures and/or seals and stamps registered with the FCDO so that these signatures, stamps and seals can be apostilled.
Effectively, receiving institutions in foreign countries which have ratified the 1961 Hague Convention must accept documents notarised by an English/Welsh notary bearing apostilles as if they had been notarised by a notary in their own country.
Our team are always on hand, whenever you need us
The reliability and efficiency of our service can only happen thanks to our team of dependable professionals. Our people are dedicated to ensuring document legalisation processes are carried out to the highest standard, internationally.
Accreditations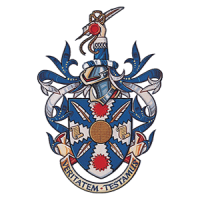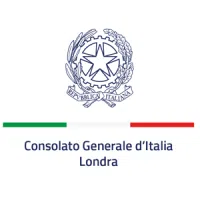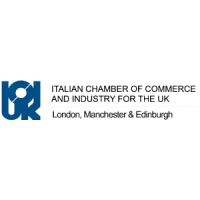 Need assistance? Why not chat to our dedicated team
Our offices are open Monday – Friday, 9am-5:30pm