Services
Legalisation
Legalisation at the Foreign, Commonwealth and Development Office by means of an Apostille, as well as Embassies, Consulates and High Commissions in London submitted with professional courier service.
We have a strong relationship working with the Foreign, Commonwealth and Development Office as well as with Embassies, Consulates and High Commissions in London.
Legalisation
Affix the Apostille
To have the document apostilled, we need to first take it to the UK Foreign, Commonwealth & Development Office (FCDO) who issue and affix the Apostille. An Apostille is a sticker affixed to the underside of the notarial certificate, sealed and signed by an officer of the FCDO, which confirms the Notary's seal, signature and current practising status of the Notary and validates the document to be used abroad pursuant to the 1961 Hague Convention.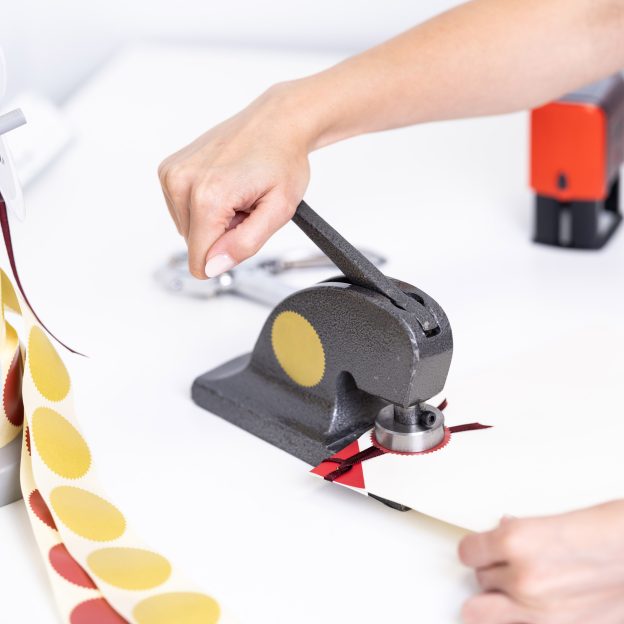 Submission
Private and professional courier
We offer private and professional courier services for the submission of documents to the legalisation department of the Foreign, Commonwealth and Development Office (FCDO).
We are one of the few firms in England which can submit in person documents to both offices of the FCDO, in Milton Keynes using the standard apostille service and in Central London for the express service. Using our standard apostille service, you can obtain your documents duly legalised within 3 working days, significantly reducing the costs of the legalisation process or with our same day service we can arrange for documents to be legalised in 12 hours.
Delivered
Document delivery
Once the documents have been duly legalised, we can organise the delivery within the United Kingdom or abroad. We also offer courier services to submit documents up to any Consulate or High Commission in London to have the documents further legalised.
We would be able to advise about each Consulate's process, fees and time frame. Some Consulates request supporting documents such as application forms, photocopies of IDs or special stamps – we are familiar with these processes and will be there to guide you every step of the way. Clients should ask their foreign agents to confirm legalisation requirements from the very start of a project, so that documents can be drafted keeping all legalisation requirements in mind, avoiding a need for later amendment and re-execution, and so any required supporting documents can also be prepared in advance, which greatly improves turnaround times.
We regularly work with all the Consulates in London, and we are also members of the Italian Chamber of Commerce, Arab British Chamber of Commerce and Spanish Chamber of Commerce.
Notarial services
~
Corporate or private documents notarised by our Notaries Public; deeds, agreements, powers of attorney, copy passports, diploma degrees, marriage and birth certificates, affidavits and declarations.
Legalisation services
~
Legalisation at the Foreign, Commonwealth and Development Office by means of an apostille, as well as Embassies, Consulates and High Commissions in London submitted with professional courier service.
Translation services
~
We provide Professional certified translations of business, accounting, legal and professional corporate or private documents from English to any foreign languages and vice versa. The languages we cover include, but not limited to Italian, Spanish, Greek, Polish, German, French, Romanian, Portuguese, Arabic, Chinese.
Shipping services
~
We review, pre-clear, notarise and register ship mortgages, discharge, transfer of mortgages, bills of sale, declarations of ownership and appointment of authorised officers at ship registries.
Corporate services
~
We can arrange corporate documents to be notarised or any other document that the director(s) or representative of the Company needs to sign. We can arrange a meeting at one of our offices in central London or one of our notaries can attend your premises for your convenience with our mobile notary service in London and beyond.
Process agent
~
As a process agent (agent for service of process, registered agent) we are able act as an independent party upon whom documents, notices, court and arbitration proceedings may be served on behalf of our client.
Let us do the heavy lifting for you
If you have any questions regarding the apostille or legalisation process, please forward your documents to us by email to [email protected], we will then review them and advise you on the fees and timescales and if any supporting documents will be required. Alternatively, complete this form
Need assistance? Why not chat to our dedicated team
Our offices are open Monday – Friday, 9am-5:30pm